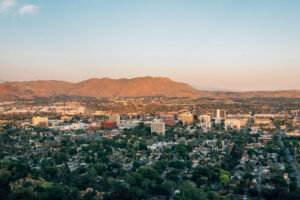 Many dream of packing up their belongings and making the big move to beautiful Southern California, but cost, extreme traffic congestion, and overpopulation often deter people from committing to the move.
Choosing to live in Southern California doesn't mean you have to live beyond your means. Riverside is a great family-friendly community that is affordable, scenic, and has more to offer than people realize!
Here are a few top reasons you won't regret moving to Riverside, CA.
Ample Job Opportunities
Riverside has plenty of big employers across many industries like healthcare, electronics manufacturing, university administration, and hospitality. There's also The Press-Enterprise, Riverside's Pulitzer Prize-winning newspaper, which covers SoCal news and other human-interest pieces. No matter what type of work you're looking for, you can find it in Riverside, CA!
Affordable Cost of Living
The cost of living in Riverside is 14% lower than the state's average. If you want to rent an apartment, the median monthly rent is $1,194, and the median home value is $286,600. Potential homebuyers can live comfortably and own a home in California without falling into massive debt in Riverside.
Central to Many Attractions
Riverside is a central location to many of Southern California's major attractions. Whether you're looking to spend the day at Disney in Anaheim, visit the San Bernardino Mountains, or travel to wine country in Temecula, Riverside is not far from these incredible locations!
Great Weather
If you plan to move from the east coast, you will not be disappointed with Riverside's average annual temperature of 80 degrees and an average annual low of 51 degrees. With few rain showers, tons of sun, and no snow days, the weather in Riverside is nice year-round, making it the perfect place to live for outdoor enthusiasts, retirees, and anyone trying to escape frigid winters.
Riverside, California, is a great place to relocate if you want that Southern California vibe without overcrowding or breaking your budget!
When you decide to make your move and begin looking at houses, always be on the lookout for any major plumbing issues when buying your new home! At Inland Empire Leak Detection, we service customers throughout Riverside, including Corona, Moreno Valley, Chino Hills, Temecula, and Murrieta. We offer free leak inspections, emergency leak repair, and other services to keep your home safe and free of plumbing issues.
Contact us at (951)442-5339 to ensure your Riverside home is ready for your new chapter in Southern California!